NEW in 2019!

After several requests, we are now introducing
FINAL RACE DATE:
OCT 14, 2019
ACCEPTING BIRDS:
MARCH 1st – May 15th, 2019
Replacement Birds until: May 31st, 2019
ENTRY FEES:
$1,000/ 4 Bird Team
$350/1-3 Bird Team
Any birds arriving without payment will not be entered into the race.
$500 Per Bird Due After 100 Mile Qualifying Race.
Make Checks Payable to:
HOOSIER CLASSIC ONE Loft Race
Address:
10258 S 1150 W. Wanatah, IN  46390
IT'S THE BIGGEST PRIZE PAYOUT IN THE HISTORY OF ONE LOFT RACING
FEATURING:
•

LIVE GPS TRACKING • WEEKLY UPDATES • MONTHLY VET ANALYSIS
• FULL-TIME MANAGEMENT • QUALITY VITAKING FEEDS & PRODUCTS!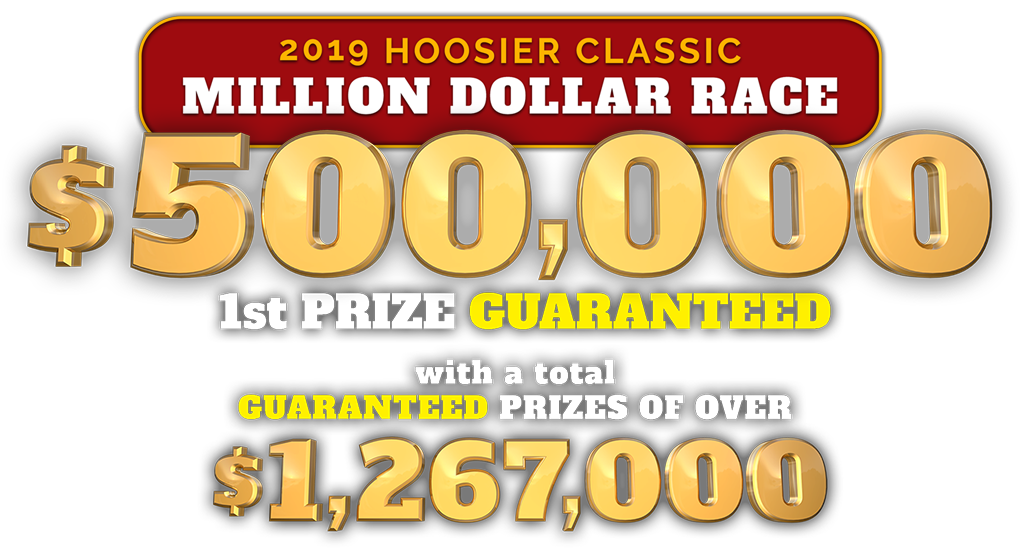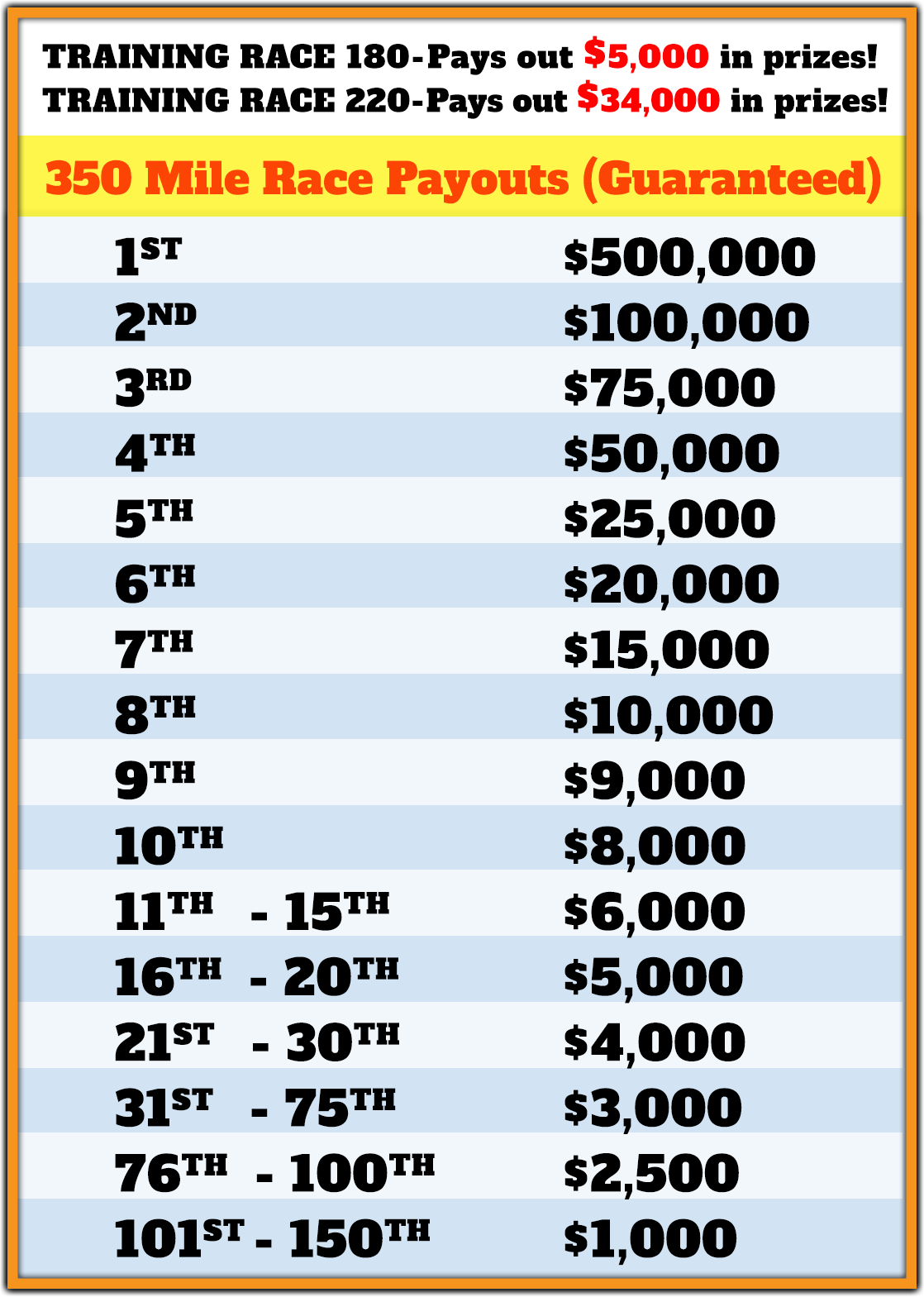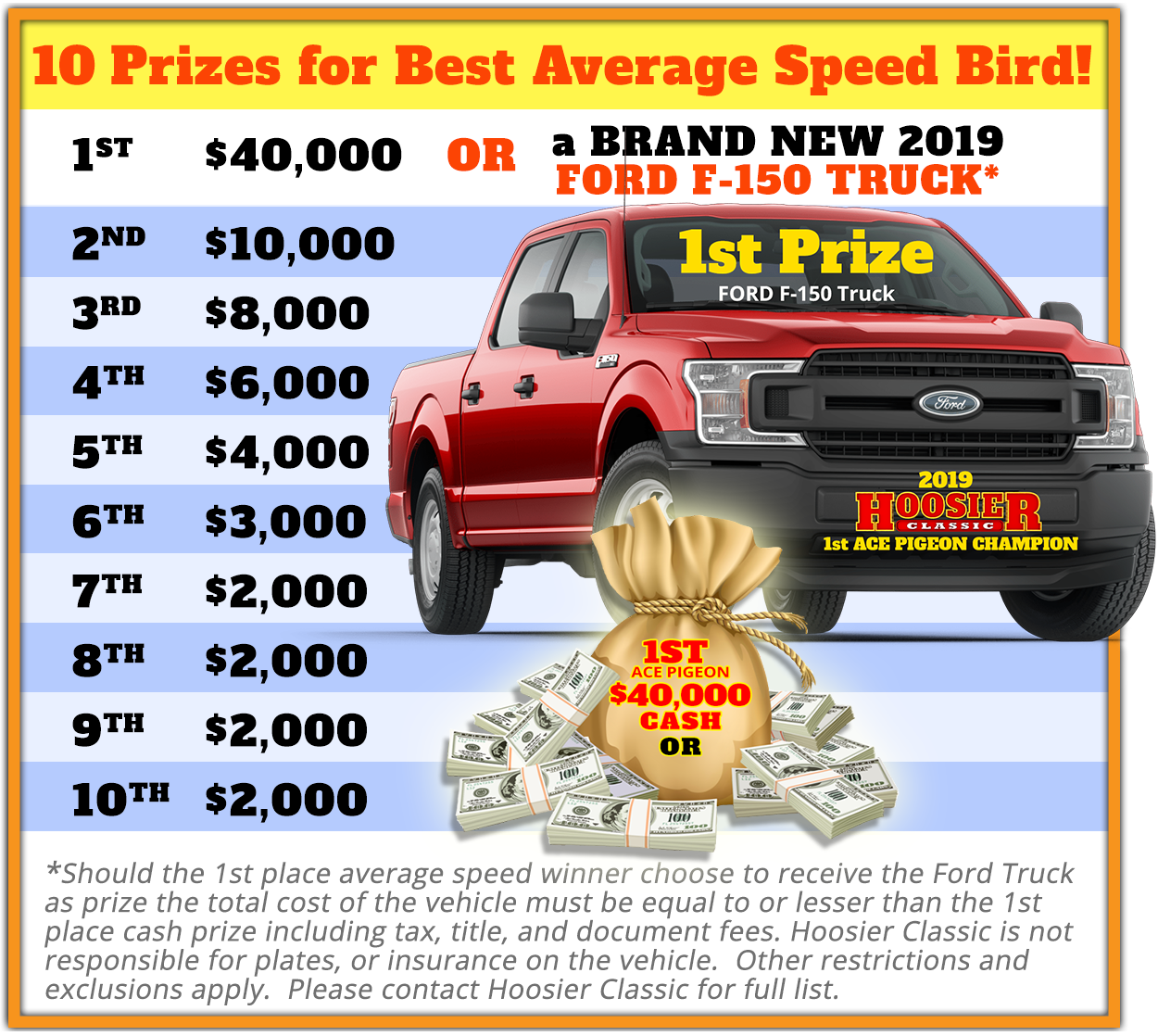 2019 RULES
Click on the link for more info on the 2019 rules & regulations for the Hoosier Classic Million Dollar Race, and the Yearling Classic Race Series.
RULES – HC MILLION DOLLAR RACE
RULES – YEARLING CLASSIC RACE SERIES
NEW in 2019! 
After several requests, we are now introducing
Click here to find out more about it.
By Jim & Kelly Ward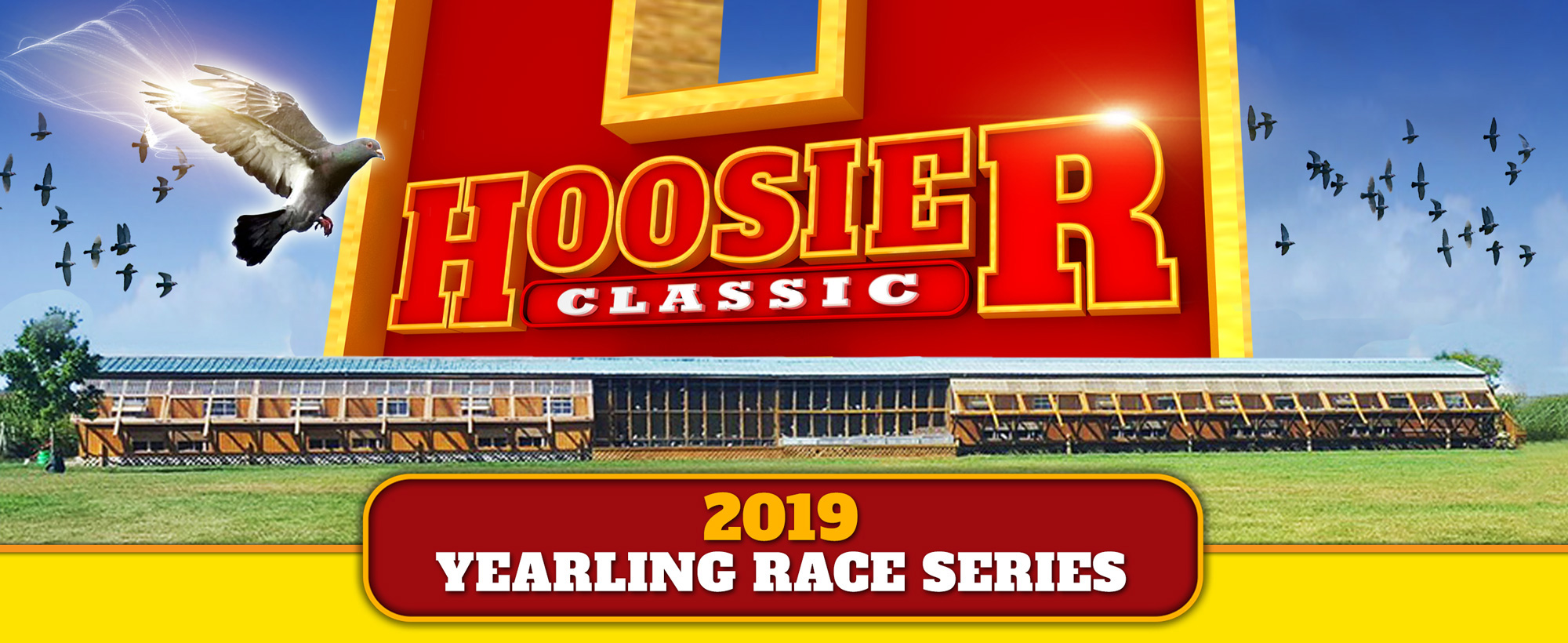 BENZING – YEARLING RESULTS
FOR MORE PHOTOS & VIDEOS!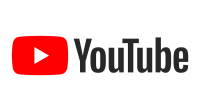 HOOSIER CLASSIC INTERNATIONAL
AGENTS:
EU

Contact:
Dutch Quarantine and Veterinary Service
UK:

Chris Sutton 
Portugal:

Sergio Ferreira
Germany, Austria, Poland & Switzerland:

Nadine Hunten
South Africa

:
Jurie Erwee
Address: 505, 27th Avenue, Villieria, Pretoria, South Africa, 0186
IRELAND:
Pat Maher
Maurice O'Donnell
KUWAIT:

Jassim Al Kulaib
ABOUT US
"The Hoosier Classic International Race is committed to the highest standards of accountability and quality.   Our team takes a genuine interest in ensuring that your pigeons are met with the highest professional standard of care."
By Jim & Kelly Ward
Just CLICK ON THE PHOTO for GOOGLE MAP directions to Hoosier Classic International Race at Indiana, USA.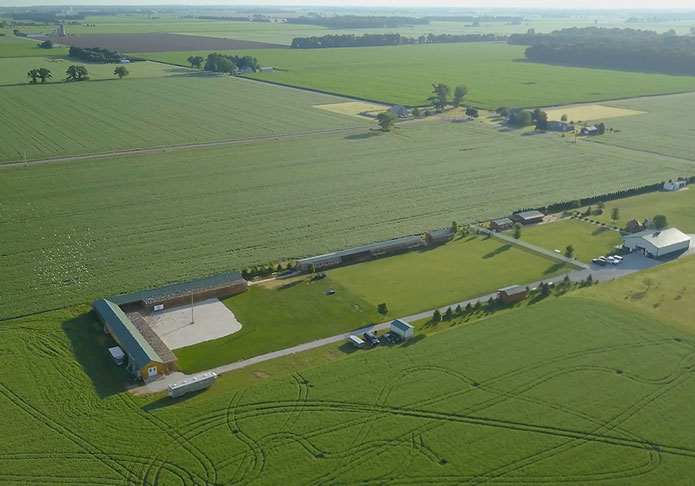 Your opinions are important to us. Whether it is a simple question or a valuable suggestion, we are here 24/7. You can call us by phone, email, or just fill up this contact form… now that's easy!